Offshore & Inshore Fishing in Jacksonville, FL
Nothing is quite like spending some time with friends and family, and fishing offers the perfect opportunity to bring everybody together without the distractions of modern technology. At Fish Hunter Charters, we help you create the complete fishing experience so you and your group can enjoy a relaxing day of soaking up the sun while landing the big ones.
We offer offshore and inshore fishing in Jacksonville, FL, ensuring you have everything you need to succeed out on the water—including providing you with the fishing equipment, tackle, and licenses every angler needs. We also provide you with a cooler to store your drinks and snacks.
With our family fishing trips, we understand that you are looking for more from a charter than just catching fish—you are looking for an enjoyable on the water experience. That is why we don't just provide charters for fishing but also offer dolphin and birding tours that allow you to enjoy the diverse wildlife in and around our waters.

When it comes to enjoying an outdoor adventure here on the First Coast, you can rest easy knowing that you will find what you are looking for with our charters. We are very familiar with the area and know just where to find the animals and fish you want to see. Contact us today to book your next trip to start enjoying the great fishing and incredible scenery along the St. Johns River system and ocean.
Redfish
Trout
Flounder
Sharks
Black Drum
Sheepshead & More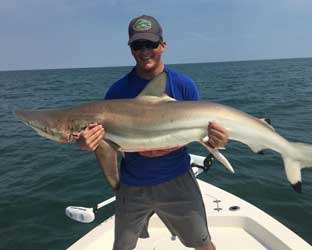 Grouper
Black Sea Bass
Kingfish
Cobia
Tarpon & More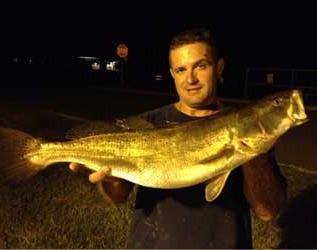 1/2 day (4 hours) - $575
3/4 day (6 hours) - $775
Full day (8 hours) - $975
*Rates apply to parties of three.
* Add $100 per person for parties larger than three
*May, June, July, August, & Holidays, add $100 per trip
* A surcharge of 3.5% is added for credit card transactions
$80 dollars per person
Ecology Tour
Pleasure Tour
Birding Tour
Dolphin Tour